Loan Performer Version 8.16 has a client online statement access feature (Client Webportal). The web portal can be accessed from any browser enabled device with a network connection to the Loan Performer database server. The network connection can be a LAN, VPN or Internet depending on how the web portal server is configured.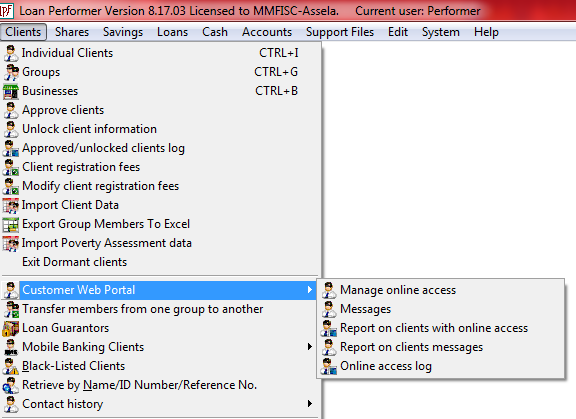 Try it out
We welcome you to take a test drive. We have put a demo database on our web portal on our server and we invite you to log in. What should you do to test?
Copy and paste this URL: in your favorite web browser on any device and you are ready to go.http://41.190.137.126:9000/Webportal/
We have created 10 client accounts called CLIENT1, CLIENT2, CLIENT3 respectively with passwords as *CLIENT1#, *CLIENT2#, *CLIENT3# respectively.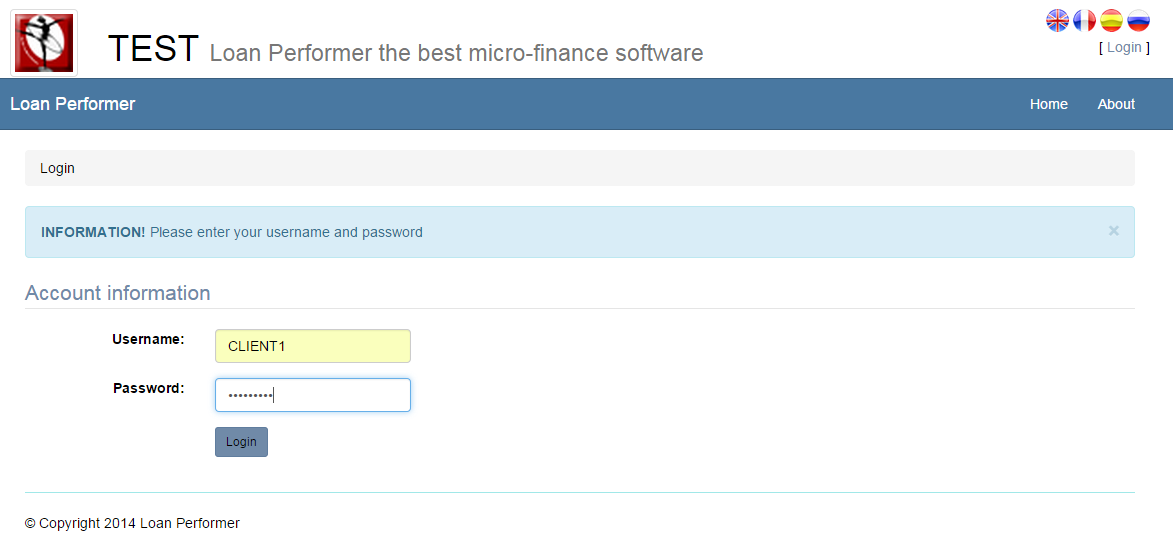 Note: that you can login to LPF on WAN (http://www.loanperformer.com/wan.php) as an LPF user, do transactions for these clients and see how the Microfinance Institution client will see their statements on the web portal.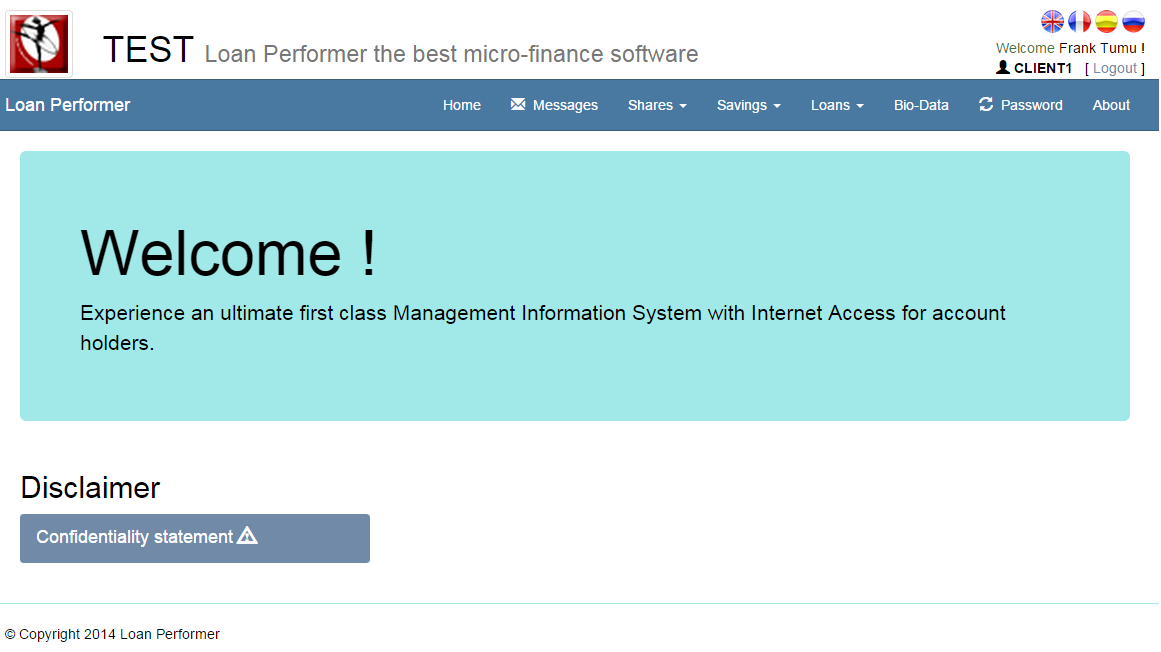 WEB PORTAL SAVER STATEMENT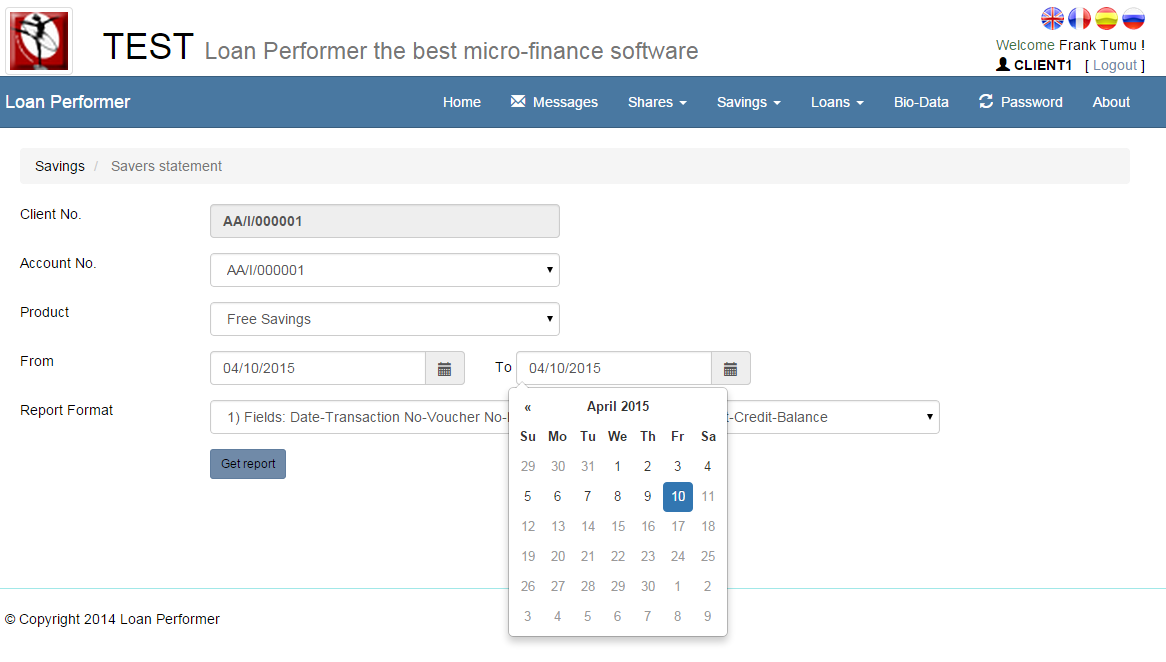 WEB PORTAL REPORT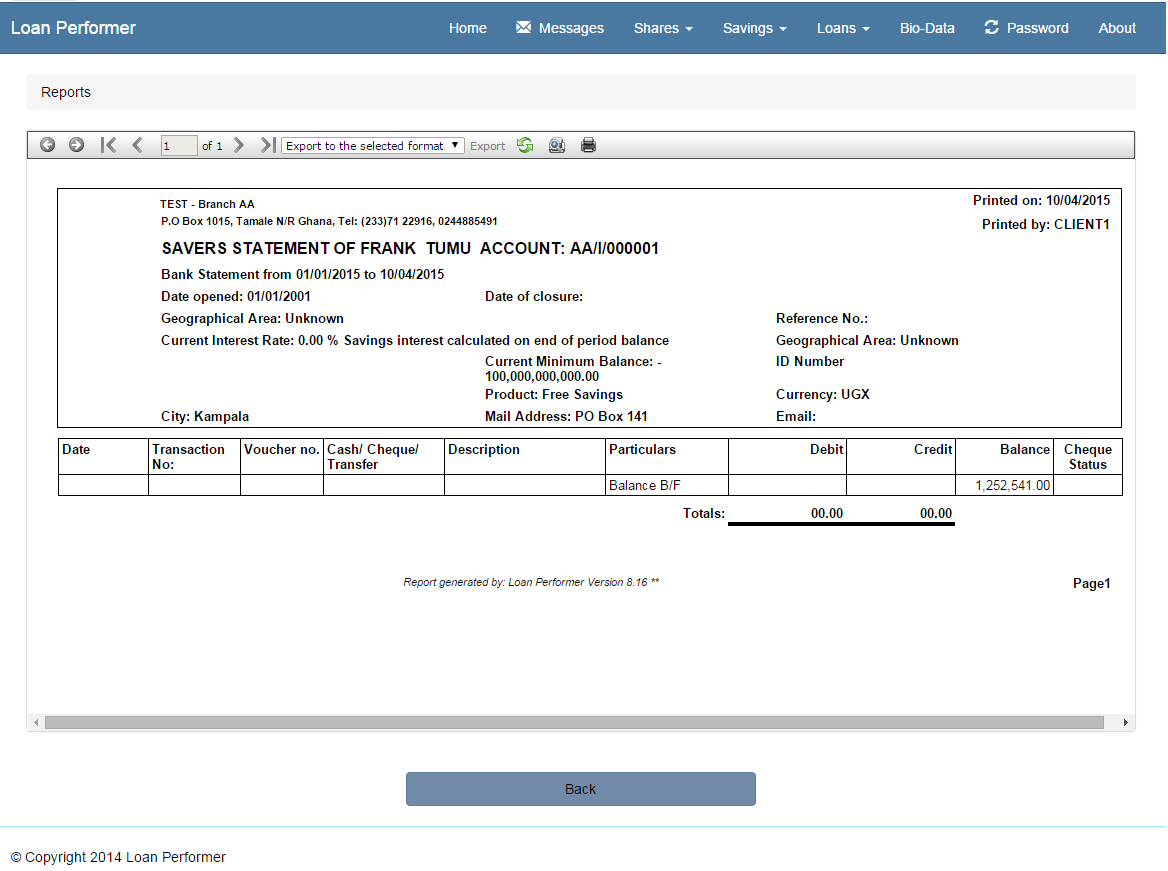 LPF Web Portal Requirements
In case you want to offer this service to your clients, take note of the following:
The LPF web portal installation should have a public ip address in the targeted network context.
Any machine that can host window 7 OS and later with the onboard device drivers' available. The machine should have enough capacity like RAM (minimum is 2 GB, recommended is 4 GB); processor speed (minimum quad core) to match up a server and OS version which can run webserver services.
The files for the web portal are part of the installation files and can be found after installation in the folder C:\LPF816\DotnetPlugin\WebPortal.
Your Loan Performer license needs to be enabled for the Customer Web Portal to work.