In conjunction with the Loan Performer dodesktop application, you can use the Loan Performer Web App starting with Version 8.17. and above. The first version of the Web App allows officers to enter deposits, withdrawals and loan repayments from the field. It also has a couple of reports (Savers Statement, Savings Balances report, Loan Ledger Card, Outstanding Loans, Arrears, Portfolio at Risk and Ageing reports. Other functionality will be added later on. The Web App can be accessed from any browser enabled device with a network connection to the Loan Performer database server. The network connection can be a LAN, VPN or Internet depending on how the web portal server is configured and the device can be a mobile phone, a tablet, a laptop or a computer.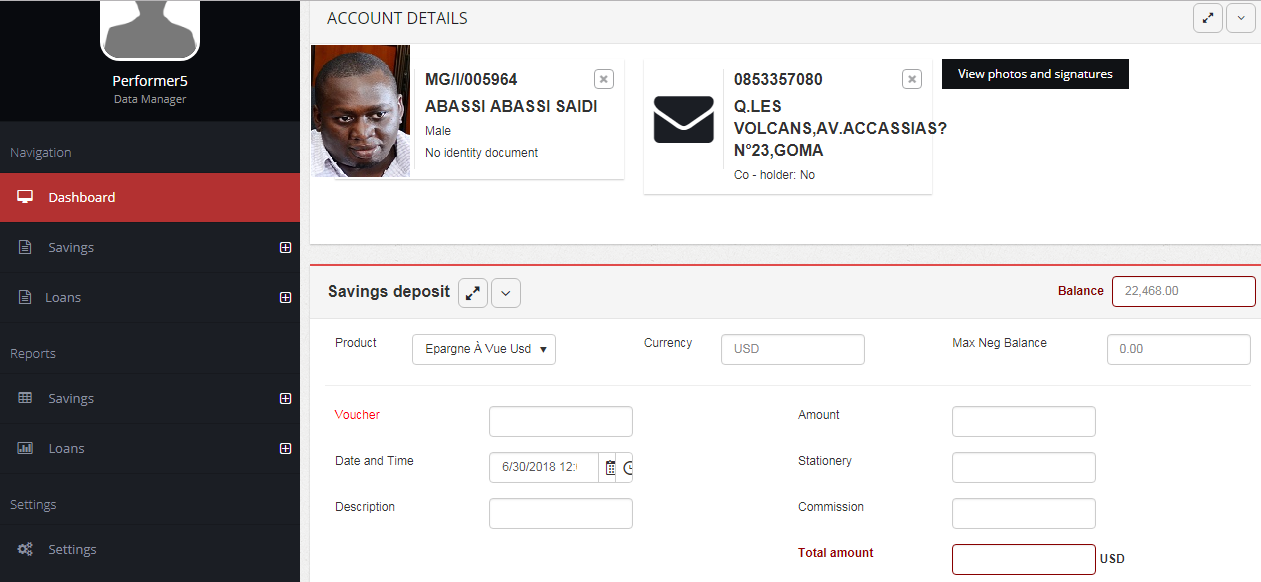 Online entry of a Savings deposit

Security
Security is of course a major concern. You would not want to expose your precious data to hackers. Apart from a SSL certificate for your website, we recommend you allow only certain devices to access your database. You can set this up in the Loan Performer desktop application and this way you can limit access to particular mobile phones, tablets, laptops or computers. And if a credit officer leaves the institution, you can disable access from his/her device. This can be managed by the microfinance institution.


Try it out
We welcome you to take a test drive. We have put a demo database on our cloud server and we invite you to log in for a test drive. What should you do to test?
Click this link: http://104.211.10.181:8080/webapp.
Enter 'Macreco' as the database that you want to use.
Click 'Authenticate'. This will take you to the 2nd screen.
Select 'Web App'.
Enter 'Performer' (or Performer2, Performer3, Performer4 up to Performer10) as user.
Enter the number 1 as password (the password is the same for all users).
Click 'Log In'.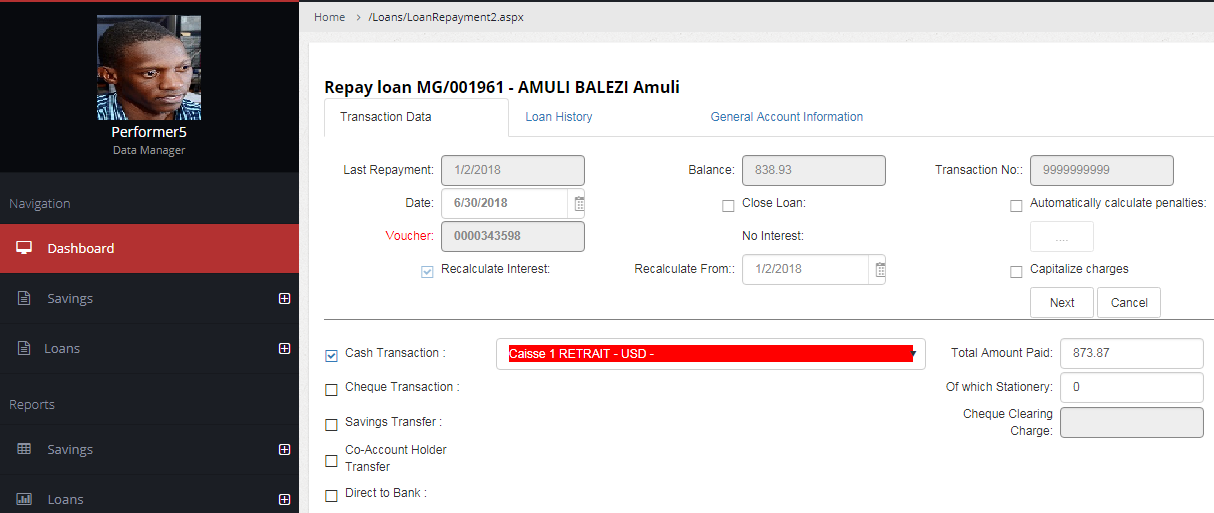 Online entry of a loan repayment.


LPF Web App Requirements
In case you want to offer this service to your clients, take note of the following:
The LPF Web App installation should have a public ip address in the targeted network context.
The files for the web app are hosted on the CCS' website and although the database can be hosted on either the client's web server, on a cloud server or on the CCS's website, the web app files are only hosted on the CCS's website.
The licensing for the Loan Performer web app is separate from the Loan Performer desktop licensing.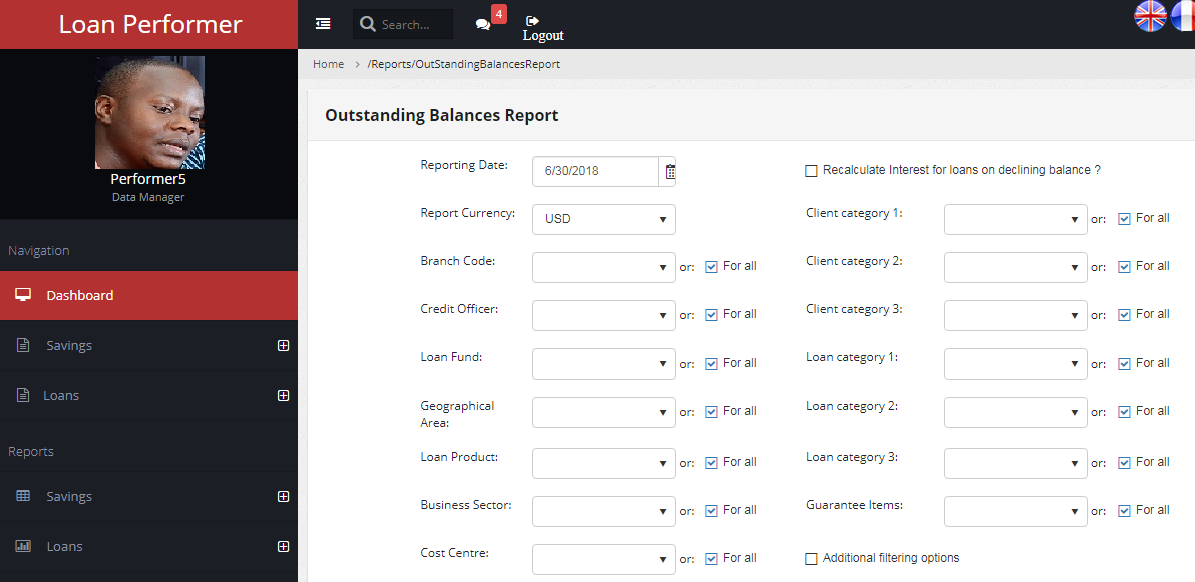 Online reporting on outstanding balances.