Loan Performer Version 8 will take you to the next level. It offers higher security, better reporting and new services for your clients. Experience an ultimate first class Management Information System with SMS banking, Biometric Finger Print Scanning, WAN functionality, Internet Access for account holders, Standing Orders, Multi-Currency, Poverty Assessment etc.
Loan Performer 8 is the new standard for microfinance!
What you will find in LPF 8
FingerPrint Scanning: You can use the Biometric Scanner when; Users are logging in, Withdrawal from Savings, Time Deposit withdrawals and Loan disbursements.



--------------------------------------
Shares: Members can buy, sell and transfer shares from one member to another, in cash, by cheque or via the members savings account. Read more...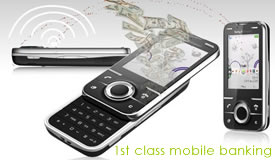 SMS/Mobile Banking: For the first time, you can deliver updates directly to your client's phone. The phones must support Java (almost all phones including China models are Java enabled). Read more...
-------------------------------------
Wide Area Network: You can now implement Loan Performer 8 over a WAN/Internet link with speeds of atleast 512kbps. Knowledge of IIS, SQL Server configuration are needed. More>>